Ladybug Maze
Download free printable Ladybug Maze PDF to print on letter size paper.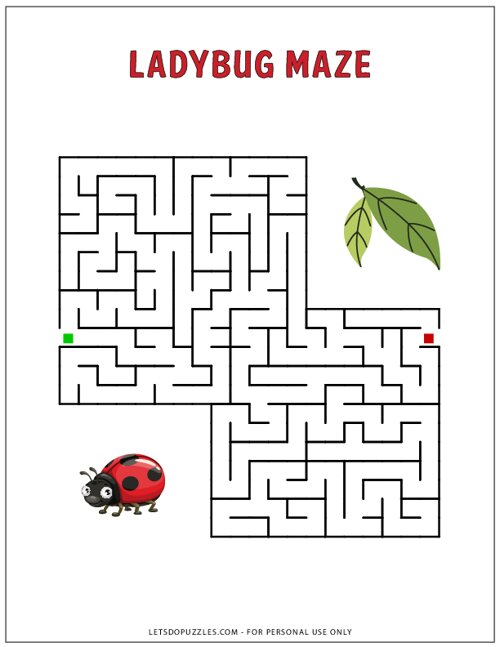 Ladybug Maze is a fun activity to keep your kids busy for hours! This printable game will challenge your child's problem-solving skills as they navigate the maze to help the ladybug reach her destination: a delicious leaf.
With its bright colors and adorable characters, this maze is sure to provide hours of fun for your little ones. Plus, it's a great way to engage your child's brain while keeping them entertained. Download the Ladybug Maze today and watch your child's imagination soar!