I Spy Animals
Download free printable I Spy Animals PDF to print on letter size paper.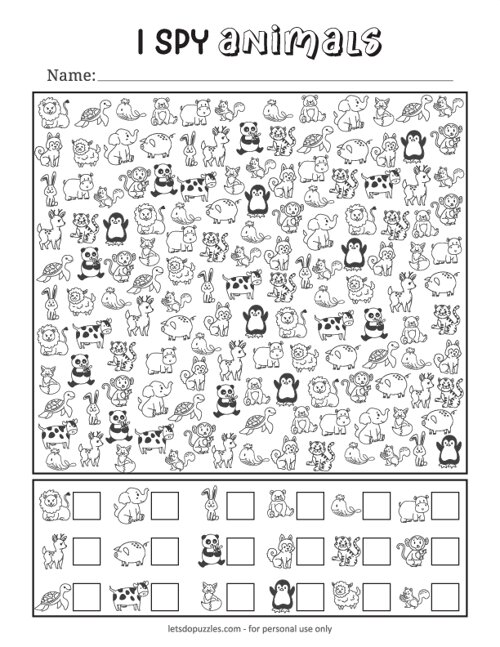 I Spy Animal Activity is the perfect way to keep your kids entertained and learning at the same time! Kids will have fun searching for specific animals, counting them, and learning about different species with the help of such worksheets.
Get I Spy Animals worksheets for free. Download and print them out at home! I Spy Animal activity helps children with problem solving skills, encourages visual awareness, and is a great tool for learning wildlife facts.
This activity is one of the great ways to keep your little ones engaged while they're having fun. Download your I Spy Animals worksheets now and see the difference it makes in your child's education!