I Spy Outer Space
Download free printable I Spy Outer Space PDF to print on letter size paper.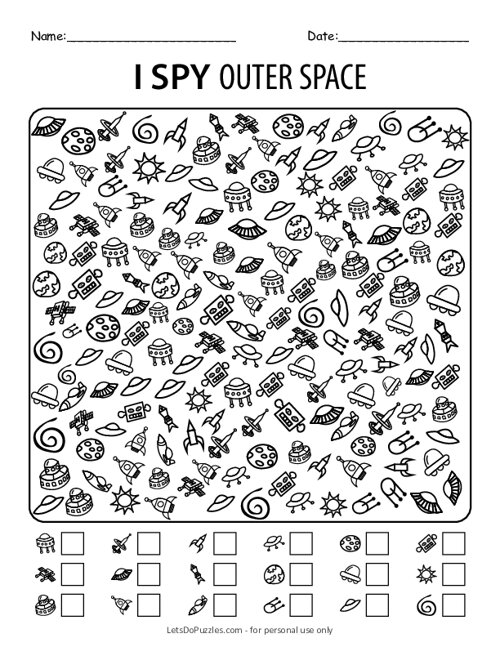 The I Spy Outer Space printable game invites players to search for various items related to outer space and planets, such as stars, rockets, and telescopes.
As they hunt for each item, they can count how many they find and record the numbers at the bottom of the sheet. Not only will kids have a blast playing this game, but they'll also be learning about the wonders of space in the process.
Exploring outer space can be an exciting adventure for kids, and what better way to do so than with a fun and educational game? So download and print this game for an out-of-this-world adventure for the whole family.
Looking for more Outer Space activities? Check out this Set of 30 Outer Space Bingo Game Cards.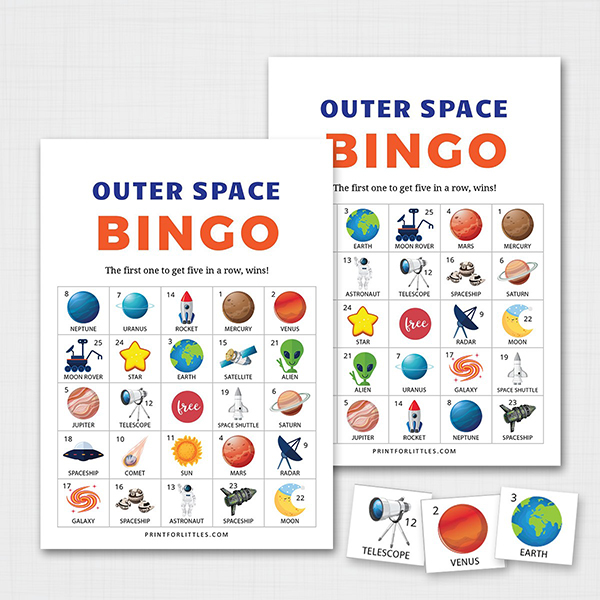 There are two sets of bingo cards in this set of 30 bingo cards - Full Size and Half Size
You can print one per page using Full Size and two per page with Half Size.