I Spy Father's Day
Download free printable I Spy Father's Day PDF to print on letter size paper.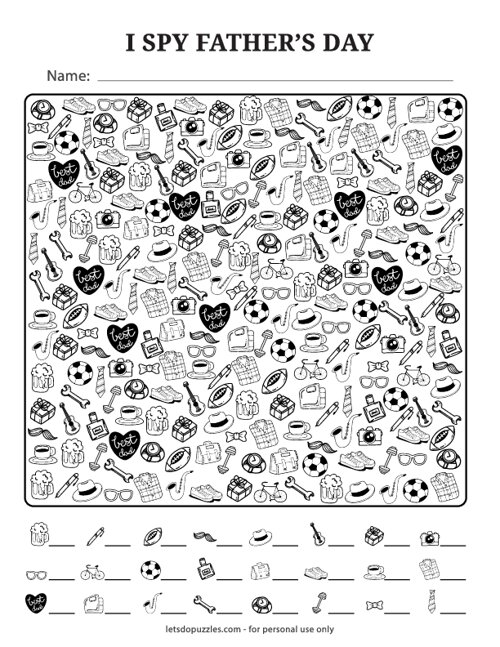 Father's Day I Spy is a fun, engaging activity perfect for all ages and can be played anywhere, anytime. Whether you're a teacher looking for a fun activity for your class or a parent wanting to entertain your kids, this activity is sure to be a hit.
This game is easy to set up – all you need is a printed sheet of items related to a father figure, such as ties, shirts, tools, etc. Players then use their keen eyes to search for each item on the sheet, counting how many of each they can find.
Once they have found all the items, players write the total number of each item on the sheet, adding them up for a final overall count. It also helps kids to develop important cognitive and language skills. Children learn to focus on details, build vocabulary and improve counting and math skills.
Such games promote teamwork, communication, and problem-solving. So, download and print our Father's Day I Spy game, and let's get started!