Dinosaur Maze
Download free printable Dinosaur Maze PDF to print on letter size paper.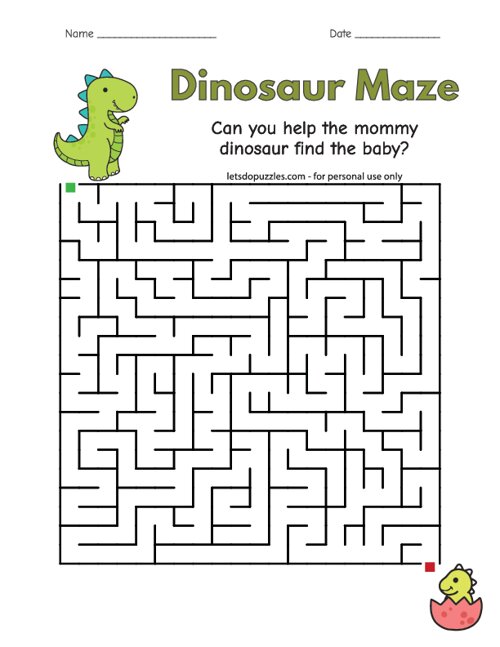 Is your child fascinated by the giant creatures that lived many years ago? Embark on a journey through time when you download and print this free printable dinosaur maze!
Educational and entertaining, the experience of solving mazes can help improve children's problem-solving skills while deepening their understanding of the prehistoric world.
Add an element of challenge by timing them, or use it as an opportunity to engage in conversation about these amazing animals and the era they lived in. Download and print today, and bring history back to life!
What a great way to keep kids engaged and immersing themselves in ancient pre-historic scenes!