African Animal Word Search
Download free printable African Animal Word Search PDF to print on letter size paper.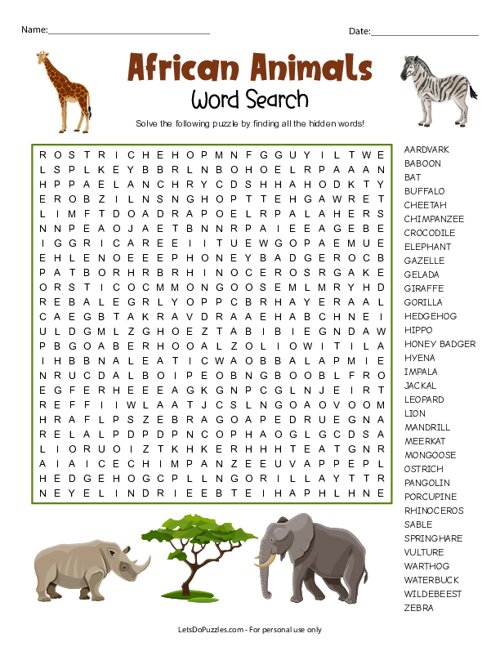 African animal word search is perfect for someone who wants to learn more about animals that live in Africa - these most fascinating creatures call Africa their home. See if you can find all of the words in this puzzle. Take this word search quiz to test your knowledge.
African Animals Word Search Puzzle Words List:
Aardvark, Baboon, Bat, Buffalo, Cheetah, Chimpanzee, Crocodile, Elephant, Gazelle, Gelada, Giraffe, Gorilla, Hedgehog, Hippo, Honey Badger, Hyena, Impala, Jackal, Leopard, Lion, Mandrill, Meerkat, Mongoose, Ostrich, Pangolin, Porcupine, Rhinoceros, Sable, Springhare, Vulture, Warthog, Waterbuck, Wildebeest, Zebra
Farm Animals word search is another popular puzzle among children where they can try to find the animals that live on the farm.
Looking for more Farm Activities for Kids? Check out this Set of 30 Farm Animals Bingo Game Cards.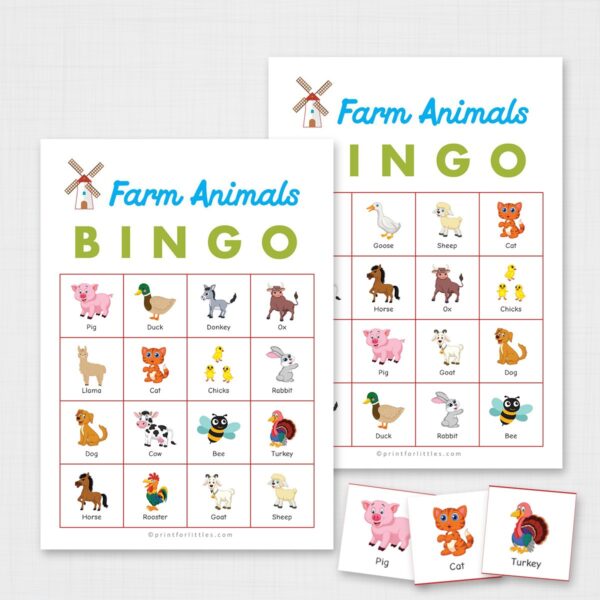 There are two sets of bingo cards in this set of 30 bingo cards - Full Size and Half Size
You can print one per page using Full Size and two with Half Size.
African Animal Word Search