Farm Animals Word Search
Download free printable Farm Animals Word Search PDF to print on letter size paper.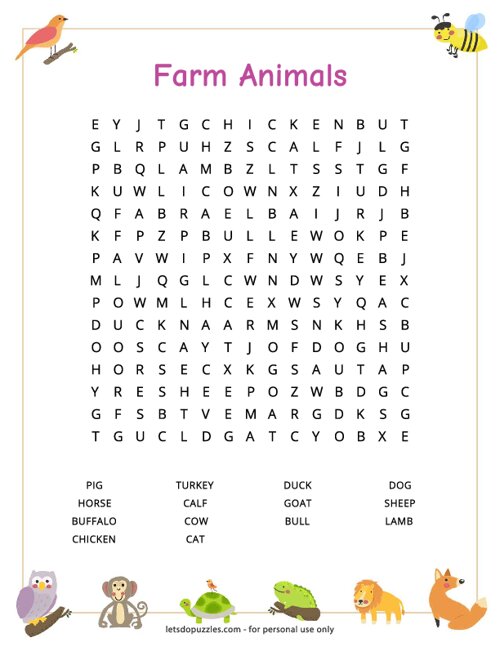 Looking to keep kids busy while having fun? These farm animals word search puzzles are a fun way to keep kids entertained.
Farm animals word search puzzle comes with fun animals words that kids have to search for. They learn about animals as well as how to spell the words. These word search puzzles are easy to print and put together.
Farm Animals Word Search Puzzle Words List:
Pig, Horse, Buffalo, Chicken, Turkey, Calf, Cow, Cat, Duck, Goat, Bull, Dog, Sheep, Lamb
Looking for more Farm Activities for Kids? Check out this Set of 30 Farm Animals Bingo Game Cards.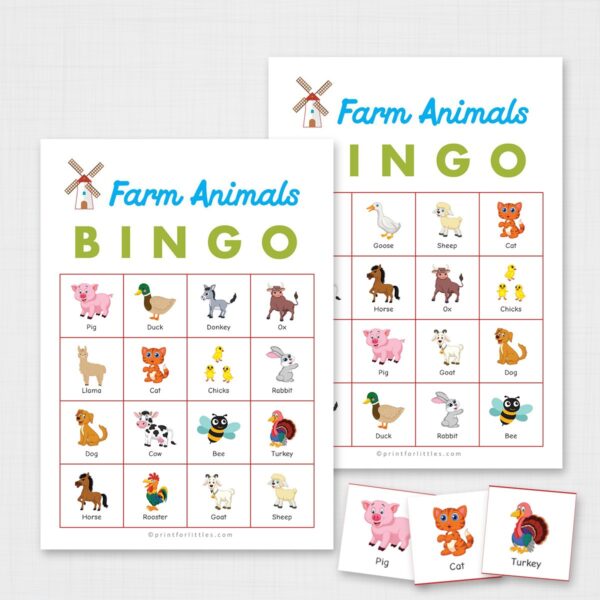 There are two sets of bingo cards in this set of 30 bingo cards - Full Size and Half Size
You can print one per page using Full Size and two per page with Half Size.