Unicorn Maze #1
Download free printable Unicorn Maze #1 PDF to print on letter size paper.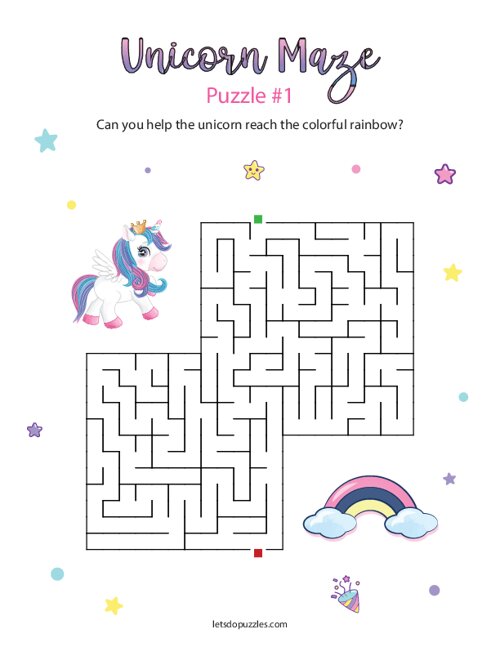 Free Printable Unicorn Maze for Kids is an excellent way for your child to practice their problem-solving skills and help a majestic unicorn reach the rainbow.
Unicorns have always captured the imagination of kids, and now they can engage with them on a whole new level. This printable activity is perfect for a lazy afternoon, a long car ride, or to keep your child entertained while you take care of other things.
So, bring a little magic into your home. Download and print the Free Printable Unicorn Maze for Kids now and get ready for a truly enchanting experience.