Circle Maze Puzzle #1
Download free printable Circle Maze Puzzle #1 PDF to print on letter size paper.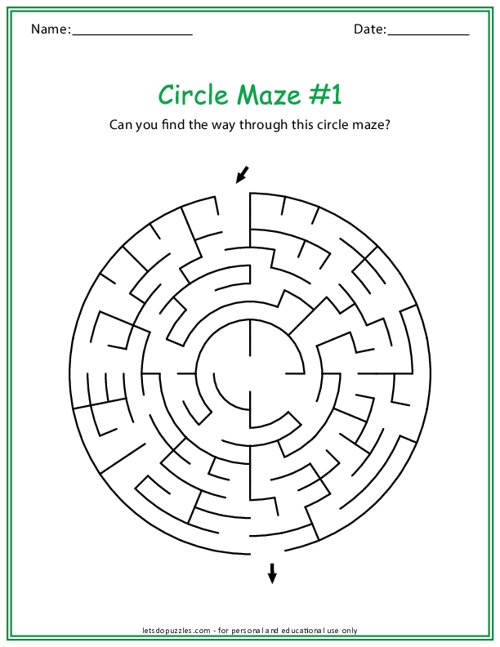 Circle Maze Puzzles are great for children of all ages. They're perfect for keeping kids entertained during long car rides or as an educational activity in the classroom. These are easy to download and print at home. Use them at home or school!
These circle maze puzzles are simple enough that young children will enjoy playing with them but challenging enough that older children won't get bored too quickly.
Maze puzzles are great for developing hand-eye coordination and fine motor skills. They also develop analytical skills in young children.