Easter Maze
Download free printable Easter Maze PDF to print on letter size paper.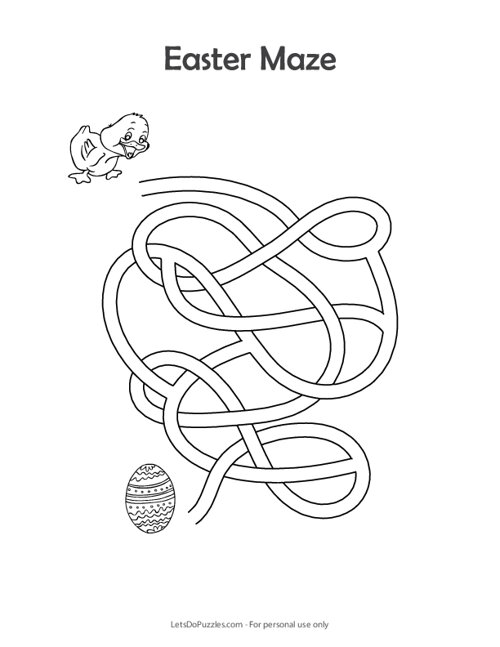 The Easter maze is a fun and engaging activity during the Easter holidays. It is designed to captivate your little ones. Every child will love the challenge of following the meandering paths and solving the puzzle.
This printable comes in easy-to-print PDF format. Download and print now; kids of all ages will be delighted by this classic game!