Cat Maze
Download free printable Cat Maze PDF to print on letter size paper.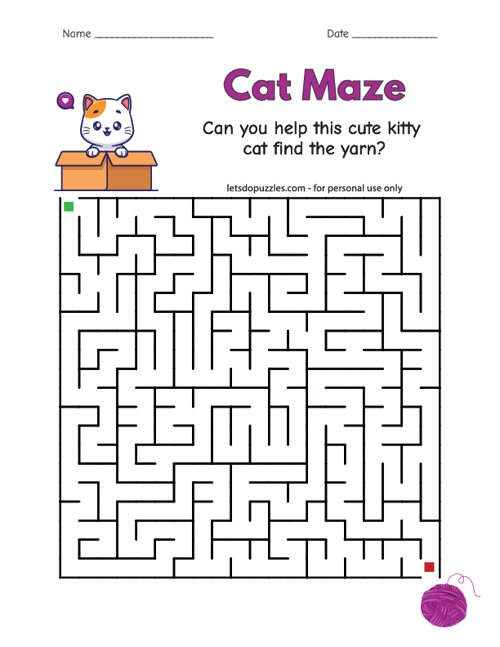 Help kids explore their creativity with our free printable cat maze. They will follow the winding paths using logic, problem-solving, and pattern recognition skills.
Free printable cat maze is an engaging and thought provoking activity to keep little ones entertained. It provides a fun way for them to practice problem solving and develop their motor skills, and it can also teach them a bit about cats and how clever they can be.
Have your children figure out how to get the cat from starting point to finish! So download and print the free printable cat maze today; your kids will love it!