15x15 Orthogonal Curved Maze
Download free printable 15x15 Orthogonal Curved Maze PDF to print on letter size paper.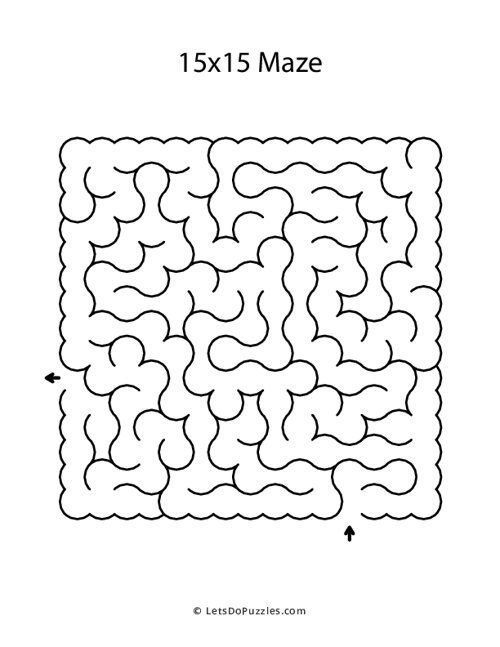 Our 15x15 orthogonal curved maze is a fun activity to challenge your child's problem-solving skills. This unique design adds an extra level of complexity to traditional mazes, requiring kids to maneuver through twists and turns to reach the finish point.
Not only will it entertain and engage your child, but it will also sharpen their spatial reasoning and critical thinking abilities. Simply download and print for hours of brain-teasing fun. Spark your child's curiosity and confidence with the thrill of solving our intricate maze today.
15x15 Orthogonal Curved Maze