Christmas Maze Printable
Download free printable Christmas Maze Printable PDF to print on letter size paper.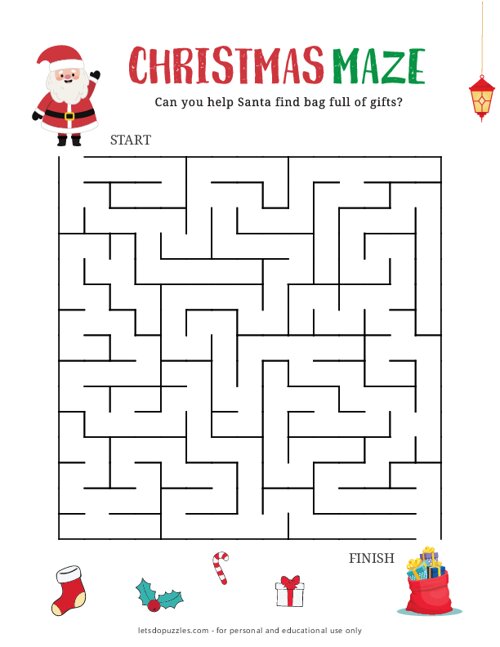 Christmas Maze Printable is a fun activity to keep your little ones entertained this holiday season. This festive maze will be a hit with kids of all ages.
With twists and turns leading to the final goal, it's the perfect way to keep young minds engaged and entertained. Download and print our Christmas Maze Printable and watch your kids have a blast navigating through the twists and turns of this holiday-themed adventure!
These Free Christmas Mazes are perfect for keeping your kids entertained over Christmas break. Homeschooling parents and teachers can use these at a Christmas school party or kids' party at home.
Maze puzzles help develop hand-eye coordination and fine motor skills. They also develop analytical skills in young children.