Dragon Maze
Download free printable Dragon Maze PDF to print on letter size paper.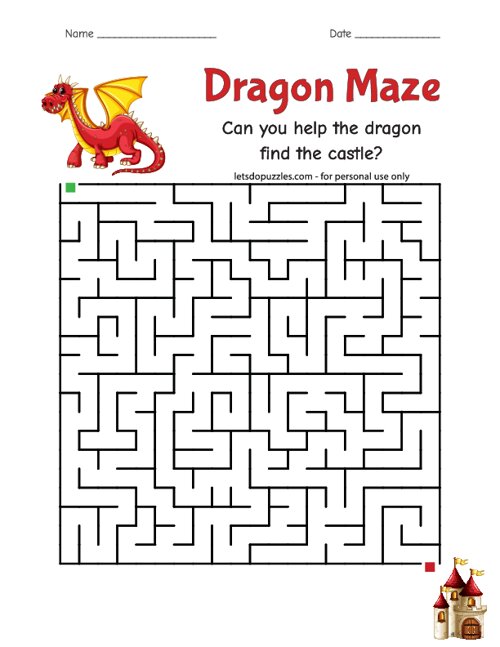 Perfect for keeping any child entertained, our free printable Dragon Maze will take your child on an incredible adventure!
As they find their way through the puzzling pathway, your child will be transported to a mysterious castle with a mystical dragon awaiting to reach the castle at the end.
This exciting activity has all of the thrills of a knight's quest. Download and print our free Dragon Maze now!