Elephant Maze
Download free printable Elephant Maze PDF to print on letter size paper.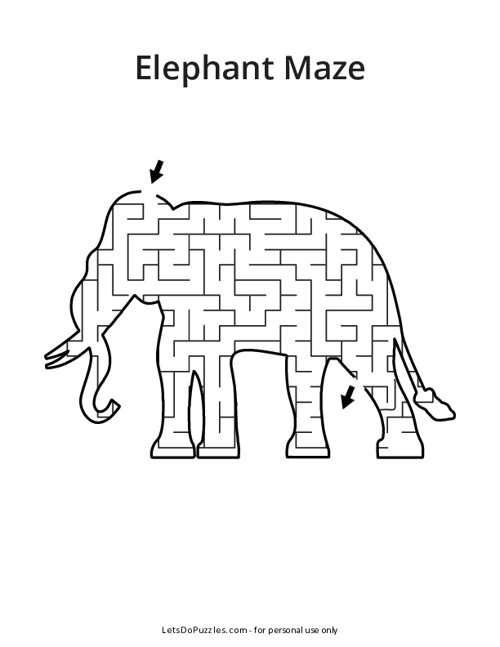 Elephant-shaped Maze Puzzle is a fun and challenging activity for your kids that will keep them engaged for hours. This exciting puzzle game is sure to provide your little ones with entertainment and a chance to flex their critical thinking and problem-solving skills.
With twists and turns to navigate, players must use their wits to find the best path to the finish line. Easily download and print the maze puzzle from the comfort of your home and watch your kids have a blast while sharpening their minds!