Cow Shaped Maze
Download free printable Cow Shaped Maze PDF to print on letter size paper.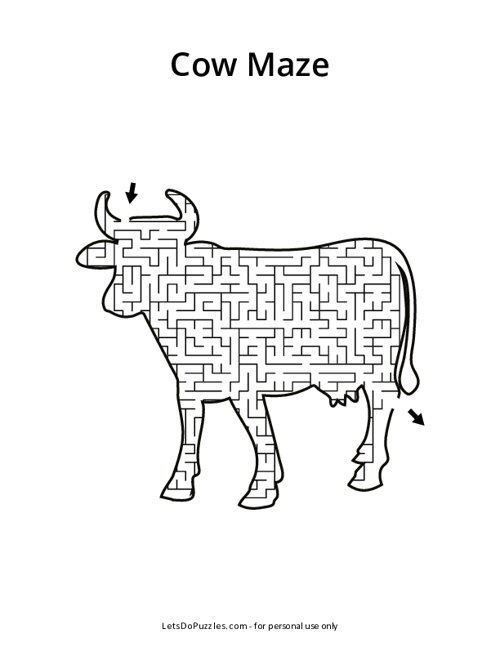 Free printable cow-shaped maze is an entertaining activity that's fun yet educational. It provides hours of endless fun as kids are challenged to find their way out of the winding maze while reinforcing basic problem-solving skills.
This maze can be printed on letter size paper, making it easy to fit in any space in your home or classroom. This cow-shaped maze is perfect for indoor and outdoor activities!
Children will love finding their way out of the intricate pathways. Let them explore and make memories with this captivating and intellectually stimulating puzzle!