Unicorn Word Search
Unicorn Word Search is perfect to play during a birthday party or school event. Kids will have fun solving these puzzles to find the words listed at the bottom of the grid associated with unicorns. Download, print, and play!
Download Free Printable Unicorn Word Search for kids to find the word patterns related to unicorns hidden in the grid. Unicorn Word Search is a perfect activity for birthday parties, family game nights or at school.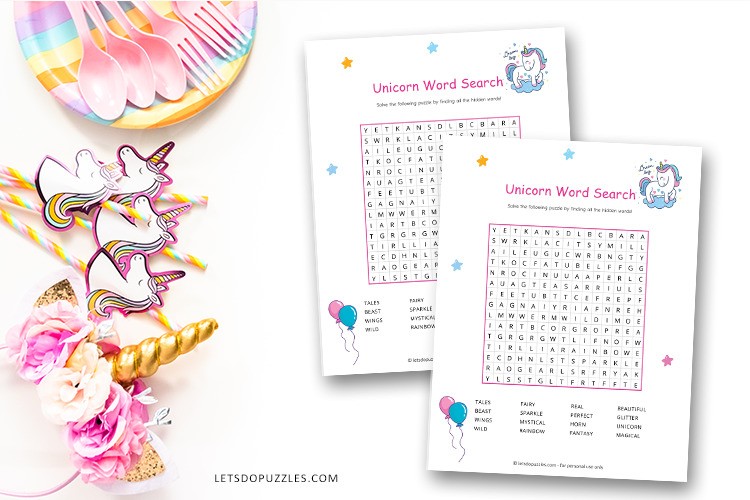 Looking for a fun and creative way to help your kids learn new words?
Try this Unicorn Word Search! With lots of tricky words, it's a fun challenge for kids of all ages. So break out the pencils and paper and get ready to search for some magical creatures!
Unicorn Word Search Puzzle Words List:
Tales, Beast, Wings, Wild, Fairy, Sparkle, Mystical, Rainbow, Real, Perfect, Horn, Fantasy, Beautiful, Glitter, Unicorn and Magical
Free Printable Unicorn Word Search
Not just for birthday parties, these word searches are perfect to keep kids busy and engaged when they feel bored. Just print this sheet and hand it to your kids and watch them go to work.
They'll be so busy searching for unicorn-related words that they won't even realize where the time went. And who knows, maybe they'll learn a few new things along the way!
How to solve Unicorn Word Search?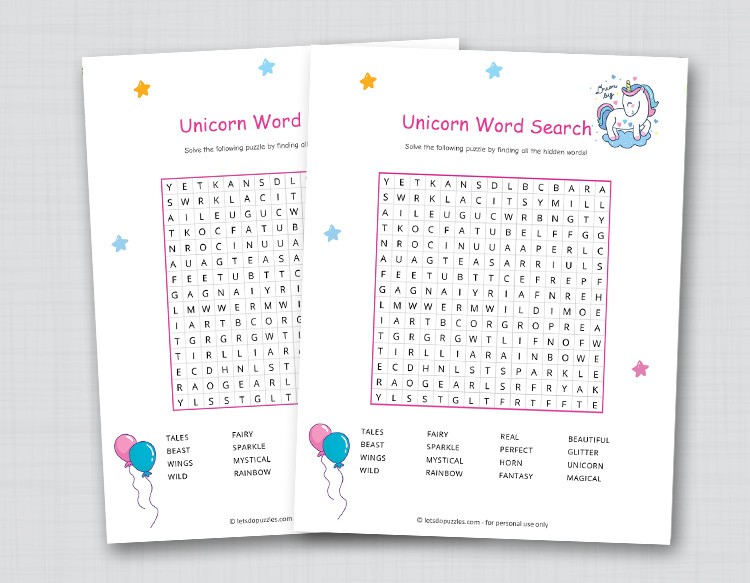 Download the free printable Unicorn word search puzzle and find the words are listed in a paragraph below it - vertically, horizontally, or diagonally. All Unicorn related words are hidden in this Word Search game!
Make it more exciting by setting the timer. Whoever finishes first wins a prize. It would be great if all the other players can get something as a prize as well. This is a great way to motivate little ones to do such puzzles and work on their spelling skills.
Once you download, you can save and open the pdf file using Adobe Reader.
Looking for more Magical fun?
Visit these Unicorn Activities for Kids, download, and print!
The finished size of each game board is letter size (8.5x11 inch). You can laminate them to keep using them time after time. Use the dry eraser markers to erase later.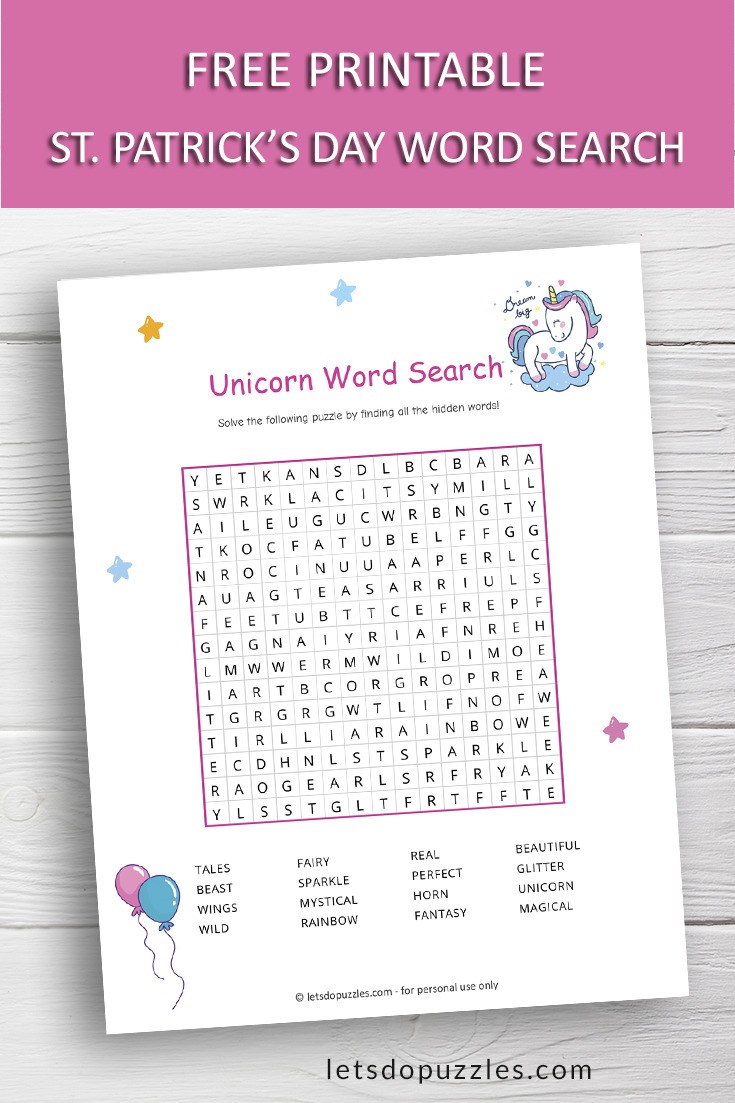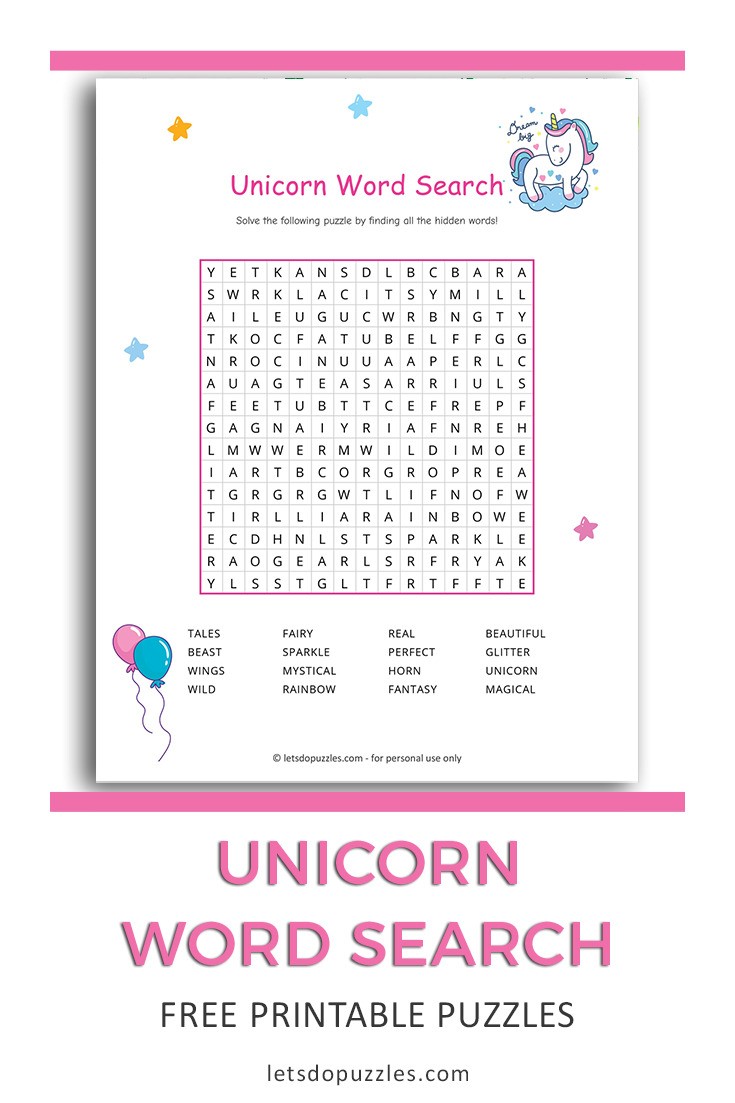 This unicorn word search is perfect for kids who are looking for a challenge. Have fun!