St. Patty's Day Mazes
Download free printable St. Patty's Day Mazes PDF to print on letter size paper.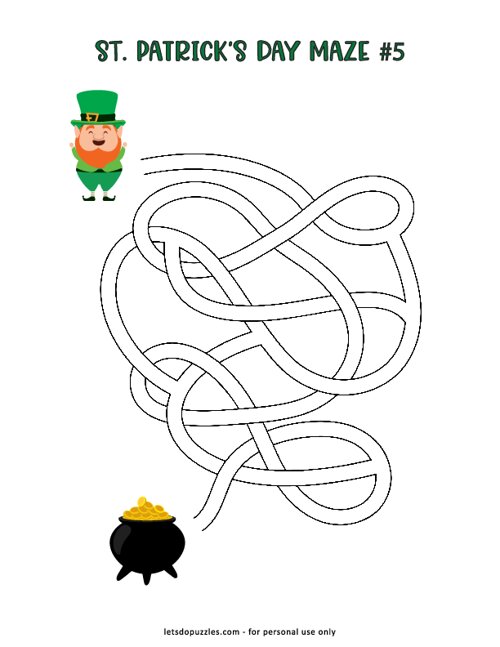 Celebrate St. Patrick's Day with a fun activity! Download a special maze that is perfect for young minds to explore.
This maze puzzle is sure to spark some excitement in little ones. It will give them something to do on the holiday and serve as an excellent break from everyday tasks like schoolwork or chores.
So grab your pencils and get ready for an adventurous journey through the magical land of leprechauns and pots of gold!