I Spy Birthday
Download free printable I Spy Birthday PDF to print on letter size paper.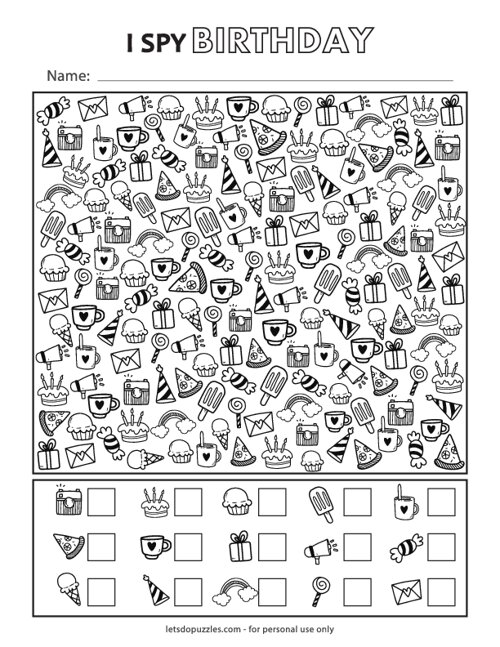 I Spy Birthday is a fun and engaging activity for your child's next birthday party. This exciting game challenges players to search for party-related items and count them all up.
Not only will it engage and entertain the children, but it will also promote their counting and observational skills. It's simple to download and print, making it a hassle-free addition to any birthday celebration.