Birthday Party Word Scramble
Download free printable Birthday Party Word Scramble PDF to print on letter size paper.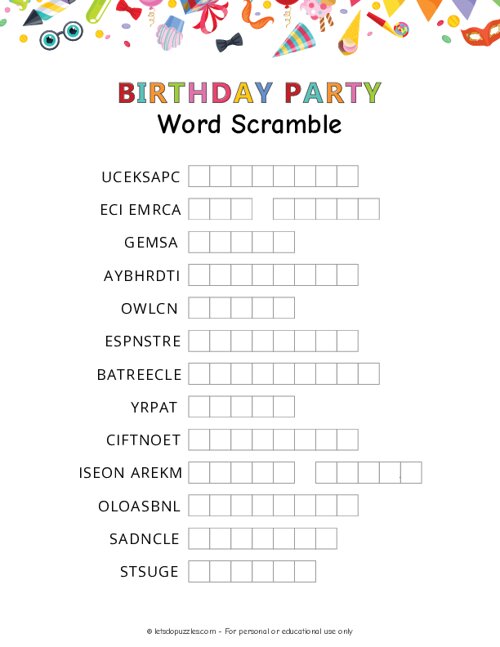 Our Birthday Party word scramble is an interactive game that challenges players to unscramble words related to a birthday party and write them in the blanks provided.
Not only is it entertaining, but it also enhances spelling and vocabulary skills. It's super easy to download and print, making it a perfect addition to your party planning.
Give your little ones an enjoyable way to celebrate their special day with our Birthday Party Word Scramble Game!
Birthday Party Word Scramble