Earth Day Word Scramble
Download free printable Earth Day Word Scramble PDF to print on letter size paper.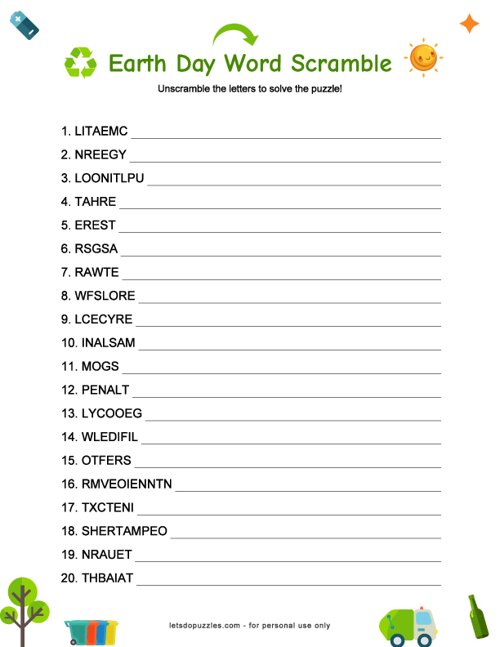 Celebrate Earth Day with these free printable Earth Day Word Scramble. This fun and educational activity for kids is perfect to learn more about why we should be more protective about our beautiful planet and different ways to go green.
Teachers and parents can use this Earth Day Word Scramble in a classroom or homeschool setting.
Word Scramble puzzles are perfect challenge games for brain workout helps with their focus and concentration practice. Such Puzzles help kids develop their vocabulary and spelling skills. They will have fun learning new words about Earth Day.
To play this game, kids will need to unscramble the letters to make the right word. Since this is Earth Day themed word scramble, all the words are associated with our planet and how recycling, reusing and not wasting is better for environment.
Finished size of this printable is 8.5x11 inch, so prints conveniently on letter size paper. Simply download, print and hand these over to the kids. Watch them work on their problem solving skills. This word scramble comes with the answer sheet.
Looking for more Earth Day activities? Check out this Set of 30 Earth Day Bingo Game Cards.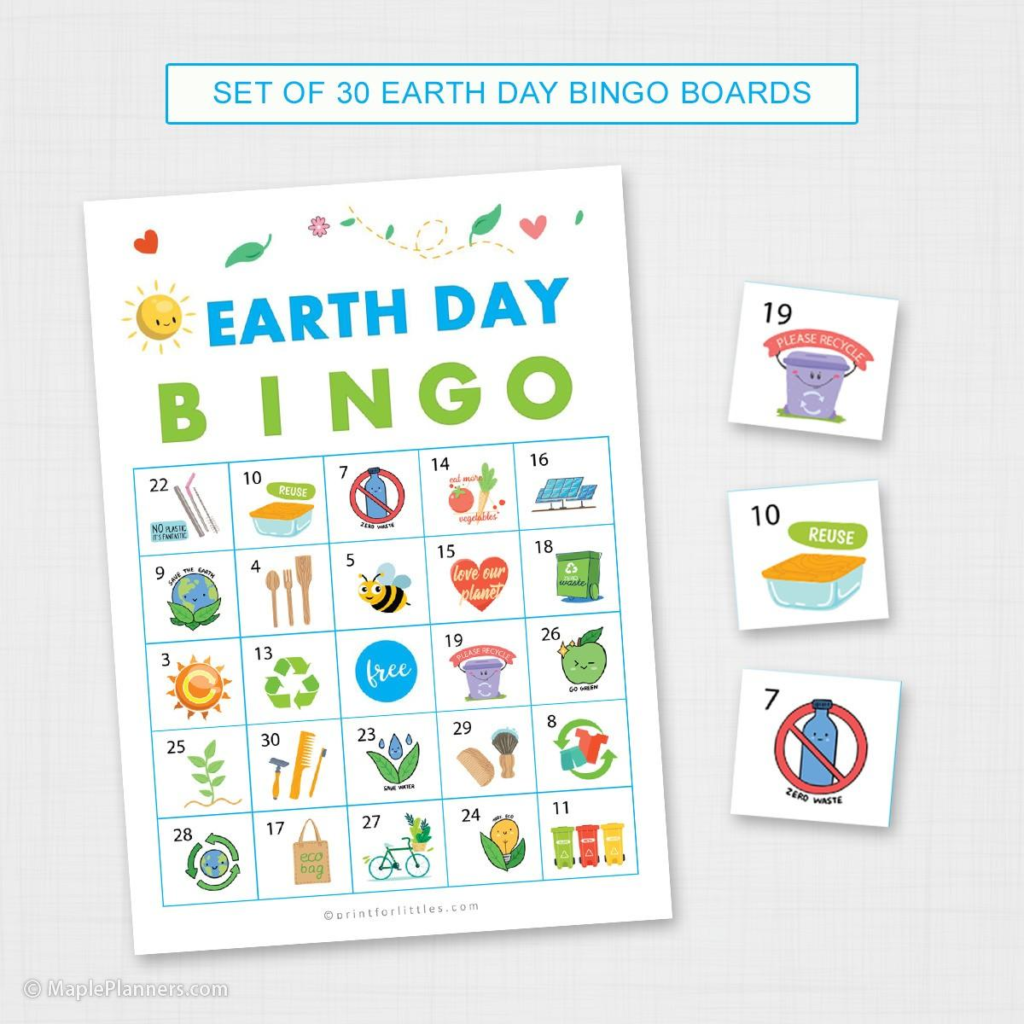 There are two sets of bingo cards in this set of 30 bingo cards - Full Size and Half Size
You can print one per page using Full Size and two per page with Half Size.