Pig Shaped Maze
Download free printable Pig Shaped Maze PDF to print on letter size paper.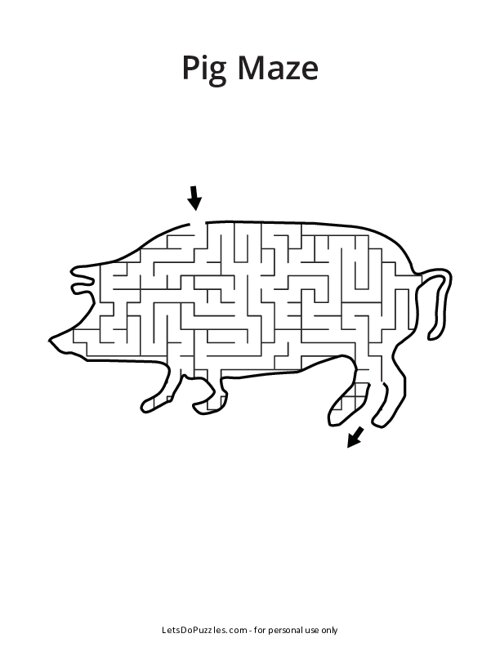 Our free printable pig shaped maze is a fun activity to help your kids develop their focus and problem solving skills. Kids are sure to enjoy learning in a creative and exciting way!
This activity is the perfect way to teach them about farm animals while helping them strengthen their fine motor skills. Not only do mazes represent a classic form of fun, but they can also ensure your child is spending time thinking carefully and critically.
So download, print, and play today!