Insect Word Search
Download free printable Insect Word Search PDF to print on letter size paper.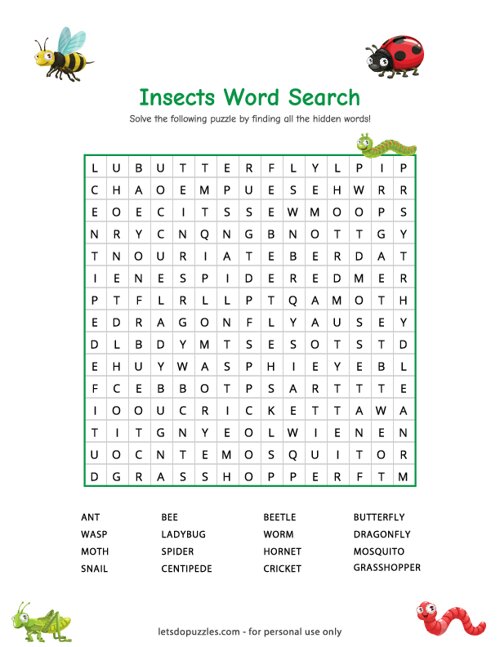 Printable insect word search for kids is all about insects! It features some of the most common pests that you might find crawling around your backyard, including ants, beetles, and caterpillars.
The object of this printable game is to find all the hidden words in the grid. To make things more challenging, the words are hidden in all directions - forwards, up, down, and diagonally.
This word search would be a great activity for a rainy day or a long car ride. And when you're finished, you can even use it as a reference guide to help you identify insects in the future. Download and print this Insect Word Search for Kids today!
Insects included are ant, bee, beetle, butterfly, wasp, ladybug, worm, dragonfly, moth, spider, hornet, mosquito, snail, centipede, cricket, and grasshopper.