Birds Word Search
Download free printable Birds Word Search PDF to print on letter size paper.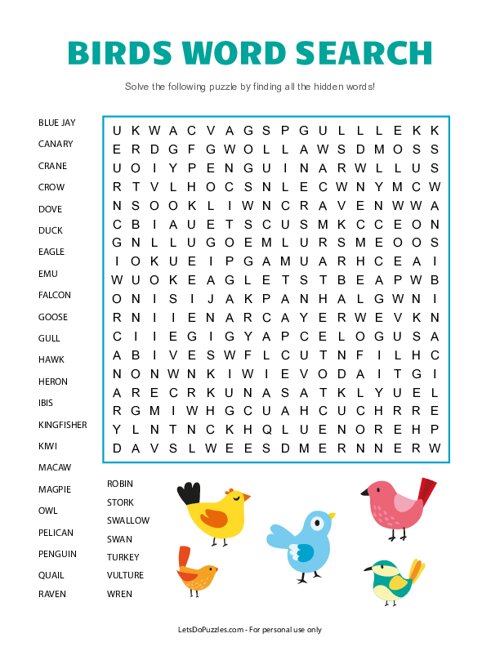 Birds Word Search is a fun and educational activity where kids can learn about different types of birds. This printable word search is perfect for a rainy day or a sunny afternoon.
With a variety of different birds to find, this word search will keep your kids entertained for hours. They will enjoy learning more about these beautiful creatures while having fun! The whole family can try finding the types of birds hidden in the grid.
Birds Word Search Puzzle Words List:
Blue Jay, Canary, Crane, Crow, Dove, Duck, Eagle, Emu, Falcon, Goose, Gull, Hawk, Heron, Ibis, Kingfisher, Kiwi, Macaw, Magpie, Owl, Pelican, Penguin, Quail, Raven, Robin, Stork, Swallow, Swan, Turkey, Vulture, Wren