Cinco de Mayo Crossword
Download free printable Cinco de Mayo Crossword PDF to print on letter size paper.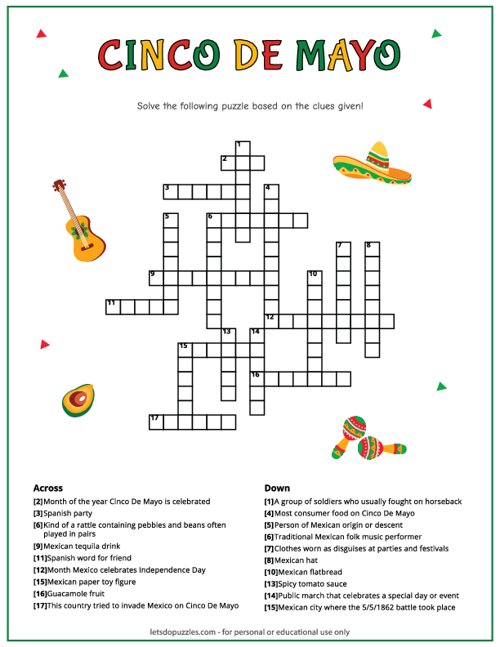 Our Cinco de Mayo crossword puzzle is a fun and educational activity to do with your kids. With clues ranging from traditional food and drinks to historical events, this engaging puzzle is the perfect way to teach your kids about the festive holiday while keeping them entertained.
It's readily available for download and printing, so you can easily access it from the comfort of your own home. Add a little excitement to your Cinco de Mayo celebration this year, and give our crossword puzzle a try!
Looking for more Cinco de Mayo activities? Check out this Set of 30 Cinco de Mayo Bingo Game Cards.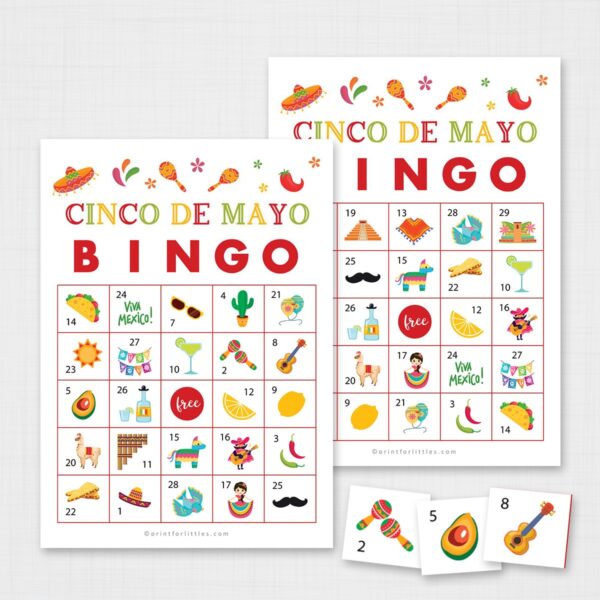 There are two sets of bingo cards in this set of 30 bingo cards - Full Size and Half Size
You can print one per page using Full Size and two per page with Half Size.