Chinese New Year Crossword
Download free printable Chinese New Year Crossword PDF to print on letter size paper.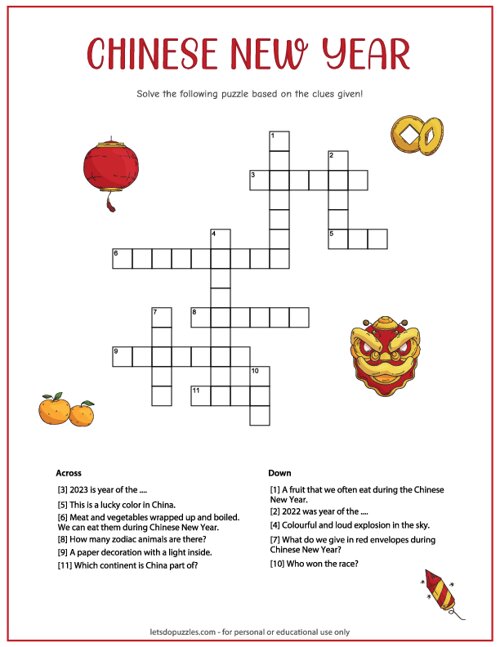 Our free printable Chinese New Year Crossword is perfect for bringing enthusiasm to the holiday season and helping improve memory, logic, problem-solving, and other skills.
Download and print our free crossword, and you'll be challenging your memory and problem solving skills to its limits. Everyone will love these puzzles: they are fun, engaging, and educational all at the same time.
A crossword is an excellent way of increasing mental agility during the holiday period. Get puzzles as a part of your Chinese New Year celebrations - download them today!
Chinese New Year Crossword