Tea Party Word Search
Download free printable Tea Party Word Search PDF to print on letter size paper.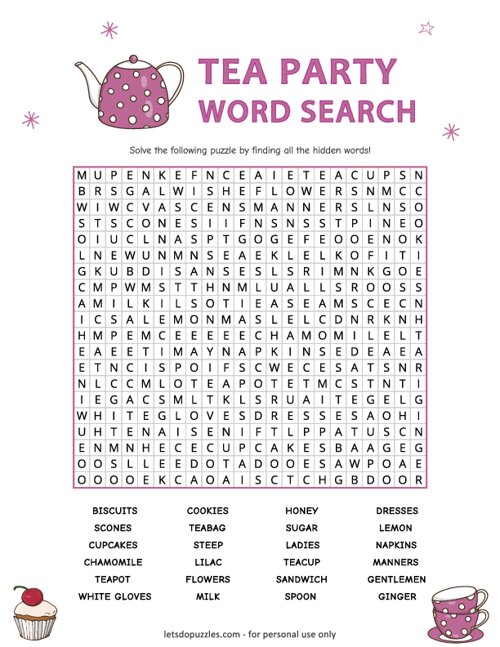 Free printable tea party word search is an educational activity to entertain and educate kids at the same time. It will not only help them learn the words related to proper etiquette, but they'll also have fun while doing it.
Download and print. Little ones will enjoy searching for words such as "teapot", "lemon" or "manners." It's an excellent way for children to learn about manners and etiquette.
Tea Party Word List:
Biscuits, Chamomile, Cookies, Cupcakes, Dresses, Flowers, Gentlemen, Ginger, Honey, Ladies, Lemon, Lilac, Manners, Milk, Napkins, Sandwiches, Scones, Soon, Steep, Sugar, Teabag, Teacup, Teapot, White Gloves
Simply download, print, and play!
Looking for more Tea Party activities? Check out this Set of 30 Tea Party Bingo Game Cards.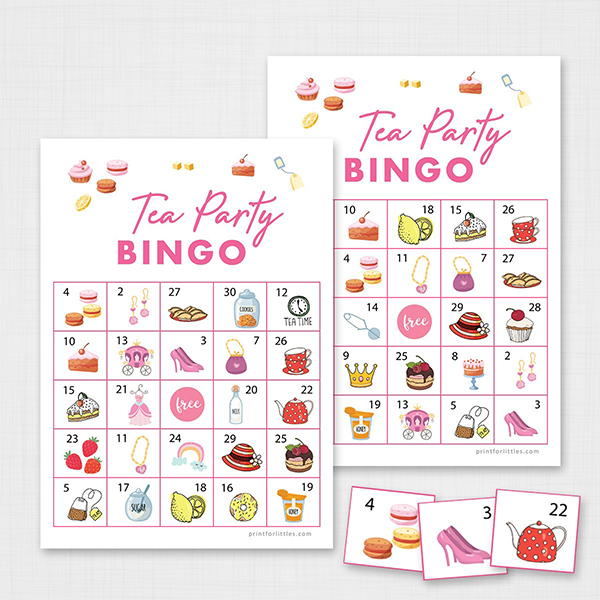 There are two sets of bingo cards in this set of 30 bingo cards - Full Size and Half Size
You can print one per page using Full Size and two per page with Half Size.