Letter Sudoku for Kids
Download free printable Letter Sudoku for Kids PDF to print on letter size paper.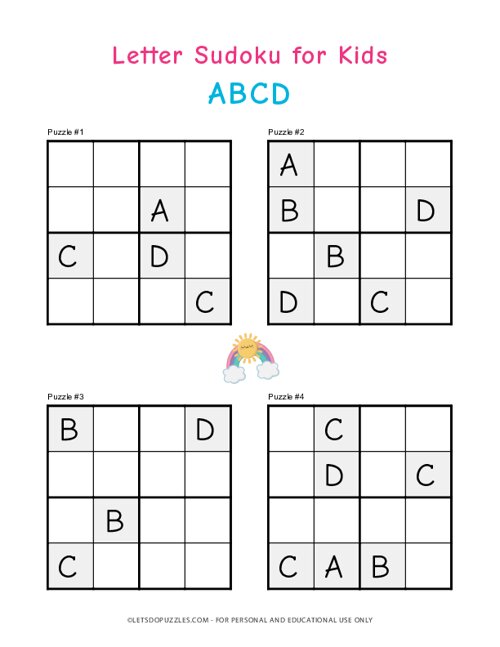 These printable alphabet letter Sudoku for Kids worksheets are perfect for Kindergarten and Preschoolers. Help little ones strengthen their vocabulary and logical skills.
These easy to solve 4x4 grid letter Sudoku puzzles are to be filled from A to D where letters A, B, C and D must occur only once in each row and column.
Teachers and homeschooling parents can use these letter Sudoku puzzles in their classroom or at home to help kids learn about alphabets.