I Spy On The Farm
Download free printable I Spy On The Farm PDF to print on letter size paper.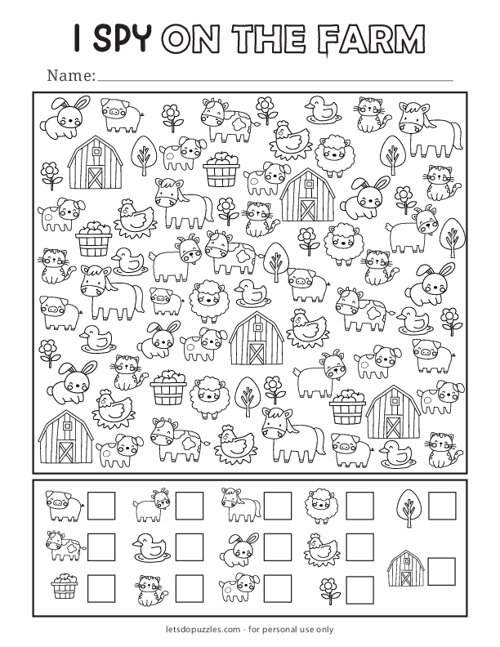 I Spy On the Farm Printable Game is a fun and educational activity for little ones. This delightful game will keep your little ones engaged for hours as they search for and count each farm animal on the page.
Not only will they have a blast, but they'll also develop important skills like counting and pattern recognition. This game comes with an answer sheet, so parents can join in on the fun and turn it into a family activity. Simply download and print the game, and you're ready to go!