Halloween Maze
Download free printable Halloween Maze PDF to print on letter size paper.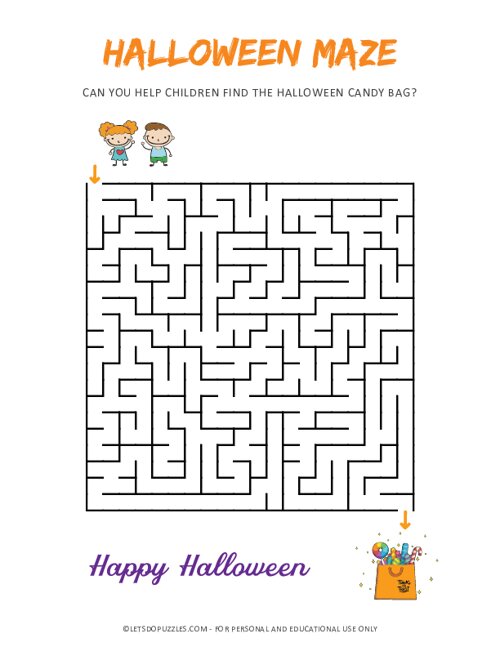 Our Halloween Maze Puzzle is a fun and challenging Halloween activity for kids. This is the perfect game to keep your little ones entertained this spooky season.
With twists, turns, and dead-ends, this maze puzzle will test their problem-solving skills as they guide their way through the spooky maze to reach the ultimate prize - Halloween candy!
Simply download and print the puzzle, and your kids will be on their way to an exciting Halloween adventure. Don't let these little ghosts and goblins miss out on the fun!