Thanksgiving Pilgrims Maze
Download free printable Thanksgiving Pilgrims Maze PDF to print on letter size paper.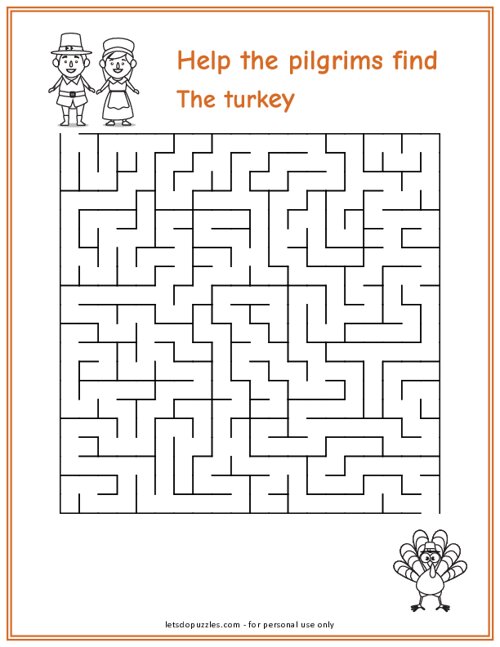 Can you help the pilgrims find the turkey?
This Thanksgiving Pilgrims Maze Puzzle Printable is a fun activity for your kids to play during their break.
It's great for keeping them occupied and entertained while they are at home or even at school! You will be surprised how much time they spend on this activity instead of playing games on their phones or tablets.
If you need more fun activities for kids this Thanksgiving, make sure to check out these Thanksgiving Puzzles for Kids.
Thanksgiving Pilgrims Maze