Square Maze Puzzle #2
Download free printable Square Maze Puzzle #2 PDF to print on letter size paper.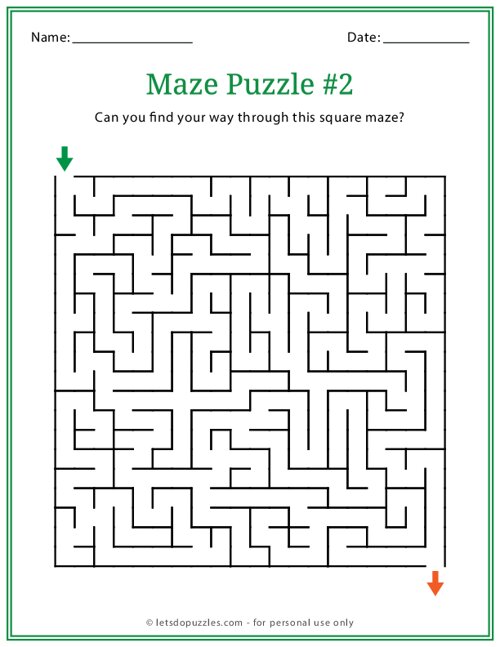 Free Printable Square shaped Mazes is a fun and challenging activity for little ones. With this downloadable and printable game, your kids must use their problem-solving skills to find their way from the start to the finish point.
They will be entertained while strengthening their critical thinking abilities. What better way to keep them occupied than with a game that promotes learning and growth? Download our Square Maze Puzzle and watch your children enjoy hours of exciting fun.