Santa Sleigh Maze Puzzle
Download free printable Santa Sleigh Maze Puzzle PDF to print on letter size paper.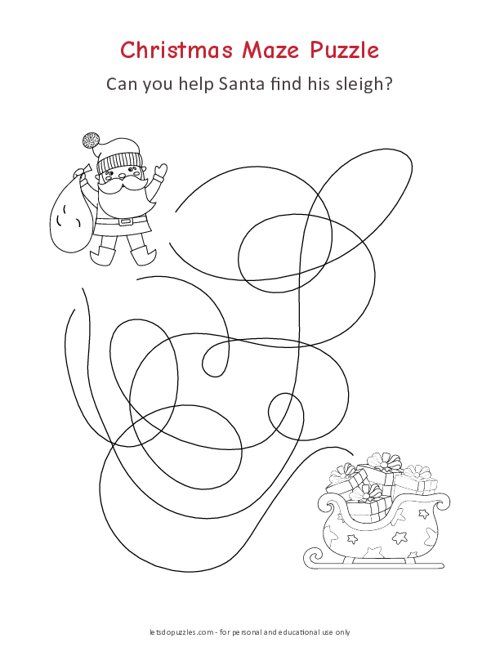 Can you help Santa find his sleigh? He is lost which string is the one that reaches his sleigh.
Santa Sleigh Maze Puzzle is the perfect Christmas activity for kids. This is a fun and educational puzzle that you can do together as a family.
Keep little ones entertained with Christmas maze puzzles! They are easy to print and put together, so it can be enjoyed by children of all ages.
If you need more holiday puzzles, then check out other holiday activities.