Stocking Stuffer Maze Puzzle
Download free printable Stocking Stuffer Maze Puzzle PDF to print on letter size paper.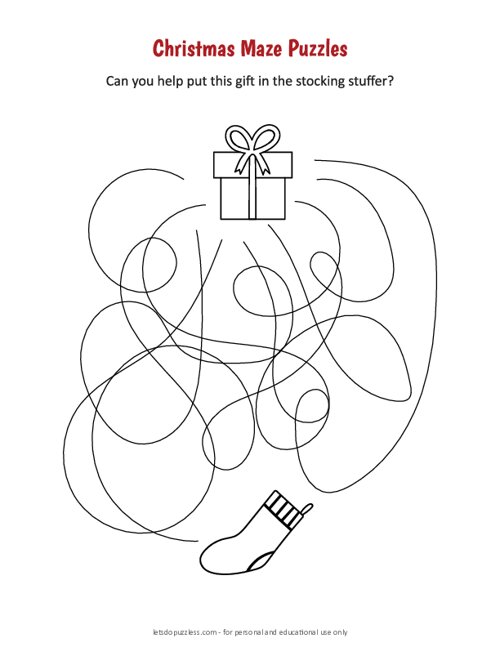 Can you help put this gift in the stocking stuffer?
Our Stocking Stuffer Maze Puzzle will keep your kids entertained for hours. This fun and challenging puzzle game will have your little ones using their problem-solving skills to navigate the maze and find the perfect string to connect the gift to the stocking.
Download and print it easily from the comfort of your home. It is a great way to keep your kids entertained on Christmas morning, and it also helps to promote critical thinking and logical reasoning skills.
Keep little ones entertained with Christmas Maze Puzzles! They are easy to print and put together, so children of all ages can enjoy them.
If you need more holiday puzzles, then check out other holiday activities.
Stocking Stuffer Maze Puzzle