Fathers Day Crossword
Download free printable Fathers Day Crossword PDF to print on letter size paper.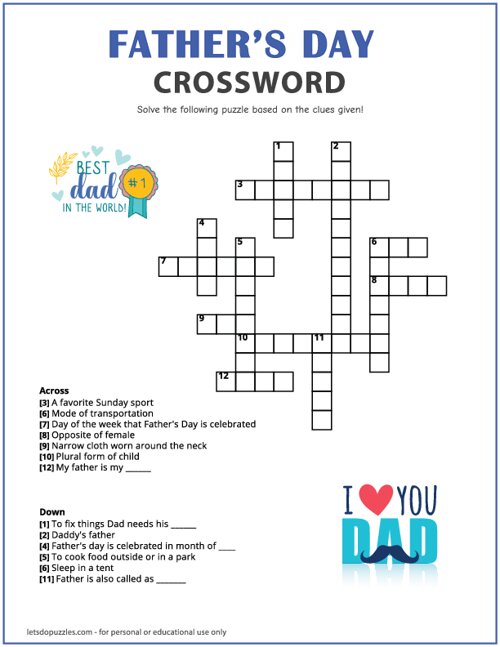 Our free printable Father's Day crossword puzzle is perfect to keep the little ones entertained while teaching them more about the significance of this special day.
With a range of Father's Day-themed clues, this activity is perfect for elementary school-aged children that can be great as a classroom activity or as part of a Father's Day celebration at home.
The crossword features a range of Father's Day-themed clues, such as "Daddy's father," "Father's Day is celebrated in which month," and "Father is also called."
Download and print the crossword puzzle today and make this Father's Day extra special!