Clothes Word Search
Download free printable Clothes Word Search PDF to print on letter size paper.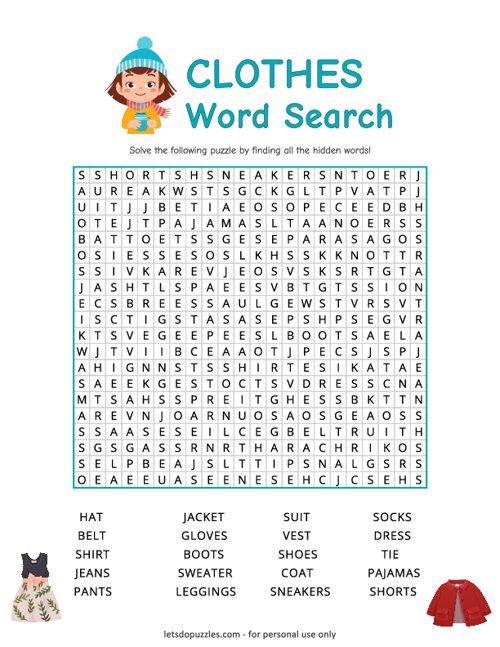 Keep your little ones entertained with this free printable clothes word search puzzle. It's full of clothing excitement and will have kids busy for hours. Every kid loves a good challenge, and with this puzzle, they'll be put to the test as they search for 20 different articles of clothing hidden in the letters.
This activity helps young minds hone their problem-solving, critical thinking, and basic word skills while having fun! Download, print, and play!
Clothes Word Search Puzzle Words List: Belt, Boots, Coat, Dress, Gloves, Hat, Jacket, Jeans, Leggings, Pajamas, Pants, Shirt, Shoes, Shorts, Sneakers, Socks, Suit, Sweater, Tie, Vest