Valentine's Day Word Scramble
Download free printable Valentine's Day Word Scramble PDF to print on letter size paper.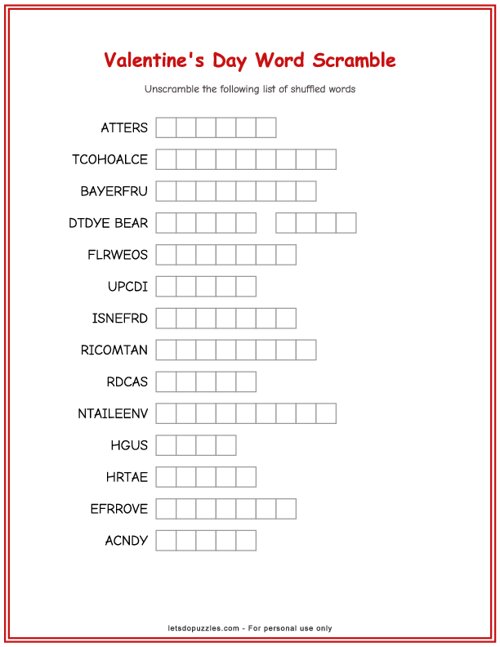 Valentines Day Word Scramble Puzzle is the perfect way to spend some quality time together. Kids will have so much fun trying to unscramble these words associated with Valentines Day.
Help little ones learn new words and have fun doing it at the same time. They'll be so excited when they figure out each word, and then see how many words they can find in total!
You won't believe how much this simple activity will help them improve their vocabulary skills. And best of all, you don't need any special materials or supplies – just a printer and some paper!
Finished size of this printable is 8.5x11 inch, so prints conveniently on letter size paper. Simply download, print and enjoy.
Valentine's Day Word Scramble