Body Parts Word Scramble
Download free printable Body Parts Word Scramble PDF to print on letter size paper.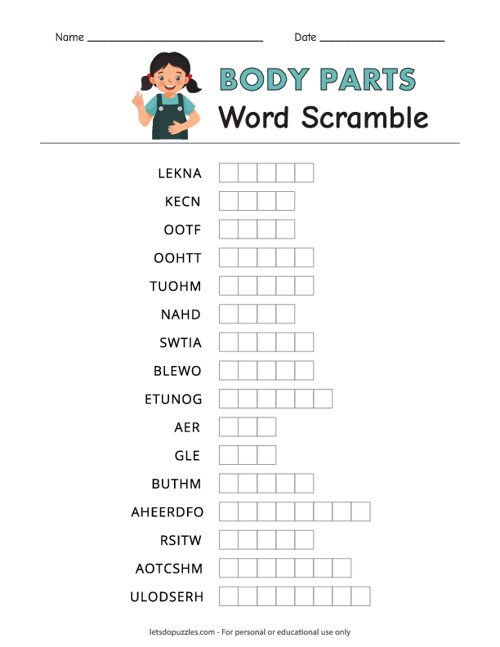 Body parts word scrambles is a great way to help children learn the names of different body parts in a fun and interactive way. Kids will have a blast trying to unscramble the words and learn about the human body. So, get ready for some learning fun!
Parts of the Body Word Scramble Words:
Ankle, Neck, Foot, Tooth, Mouth, Hand, Waist, Elbow, Tongue, Ear, Leg, Thumb, Forehead, Wrist, Stomach, Shoulder
Download Parts of the Body Word Search for additional similar puzzles.
Looking for more fun body parts games? Check out this Body Parts Bingo. There are 30 unique body parts bingo cards in a package. Download half size or full size or both.