Square Mazes #4
Download free printable Square Mazes #4 PDF to print on letter size paper.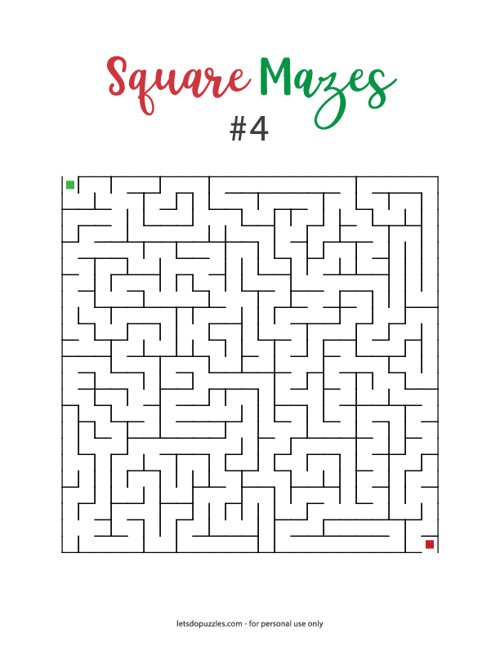 Our free printable square mazes are engaging puzzles to boost your child's critical thinking skills while providing a fun challenge. Simply download and print these maze sheets, and watch as your little ones navigate their way through the twists and turns.
With different levels of difficulty, our mazes are perfect for kids of all ages. Download our free printable square mazes today and start the fun!