Math Scavenger Hunt
Download free printable Math Scavenger Hunt PDF to print on letter size paper.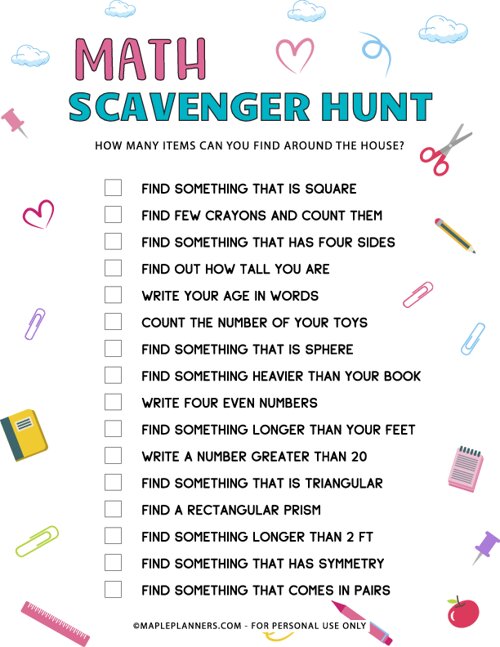 Want kids to practice their math while they are having fun?
This Math Scavenger Hunt Game printable is perfect to make sure that they play around looking for different shapes, adding objects, and finding something that comes in pairs.
Math Scavenger Hunt is a great activity for any child who loves to solve problems and explore. It's designed to help children learn how to find items in different locations, which will make them better problem solvers in school and beyond. And it's so much fun that they won't even realize they are learning!
Download and print out as many copies of these sheets. Everyone in the family will enjoy joining in on the fun! Kids will love working together with all of you to find everything on their lists before time runs out!
You can use this sheet at home or take it on the road with you when you travel – wherever there are numbers, there is an opportunity for learning!
Since these are printable games, you don't need to worry about supplies or equipment either. All you have to do is download and print!