Easter Scavenger Hunt
Download free printable Easter Scavenger Hunt PDF to print on letter size paper.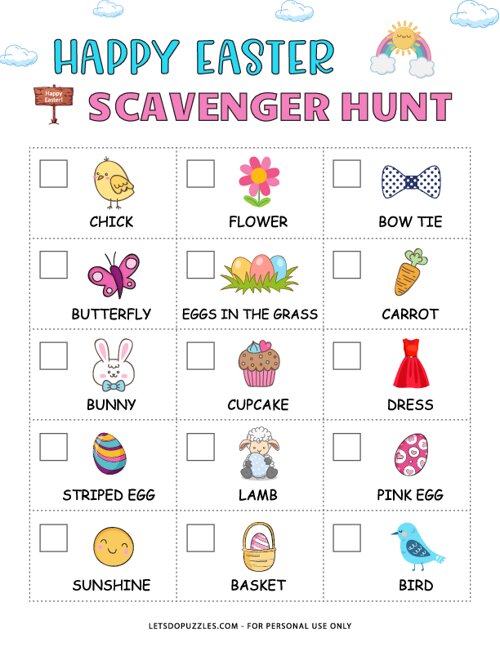 Printable Easter Scavenger Hunt sheets are perfect for keeping little ones busy on this special holiday. They'll love hunting down all of the items listed on these sheets.
It's a great way to teach them more about what Easter means without having to sit through a long lecture or read an entire book. Plus, it will be something that they can look back on years later as fond memories of their childhood.
This printable game is easy enough that even young children can participate by themselves, but it also makes a wonderful family activity as well. You could make it part of an Easter egg hunt or simply set up some eggs around your backyard and let them go at it on their own.
Since these are printable games, you don't need to worry about supplies or equipment either. Just download them and go!