Letter M Maze
Download free printable Letter M Maze PDF to print on letter size paper.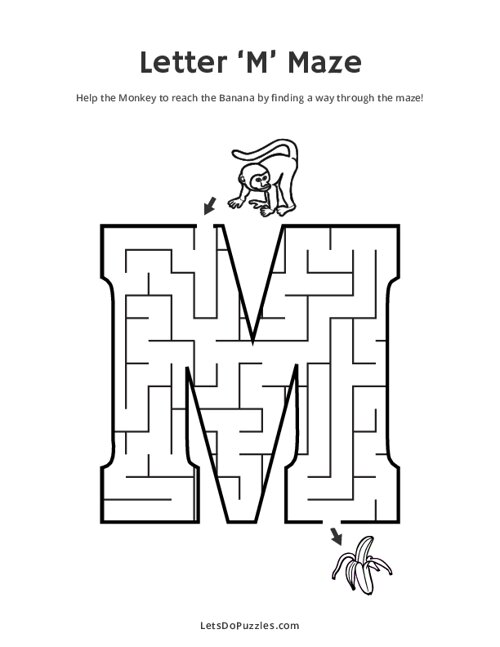 Kids aged 3-5 will love this free, printable letter M maze! It is the perfect way for them to have fun and practice writing the letter M at the same time.
Boost your child's learning and get them excited about letters by printing out our mazes and having them trace the paths around these puzzles.
This activity will help develop their concentration, fine motor skills, and problem-solving abilities. Download now and give your child an educational and super fun adventure with this letter M maze!