I Spy Dinosaurs
Download free printable I Spy Dinosaurs PDF to print on letter size paper.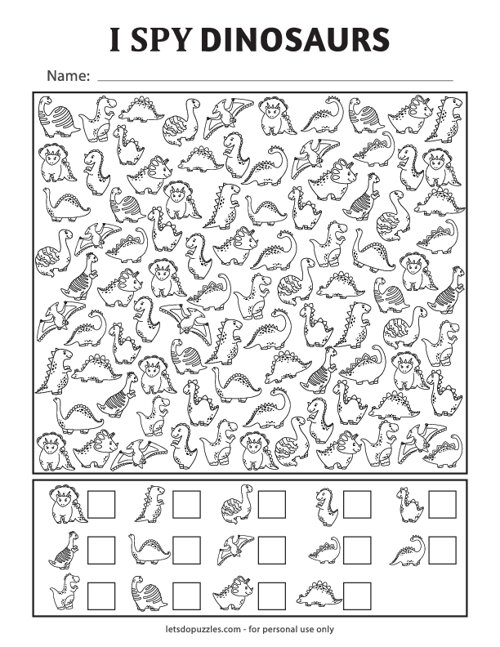 Are your kids obsessed with dinosaurs? Do they love playing games? Well, here's a perfect printable game for your little ones!
The "I Spy Dinosaurs" printable game is a fun and engaging way for children to learn about different types of dinosaurs while counting and practicing their writing skills.
The game requires players to search for various dinosaur types and write down the total number found at the bottom of the sheet. With cute graphics and illustrations, this printable game is perfect for any dinosaur-loving child.
So, go ahead, download and print it out today and watch as your kids put their dinosaur knowledge to the test!
Looking for more Dinosaur activities? Check out this Dinosaur Coloring Printable Book.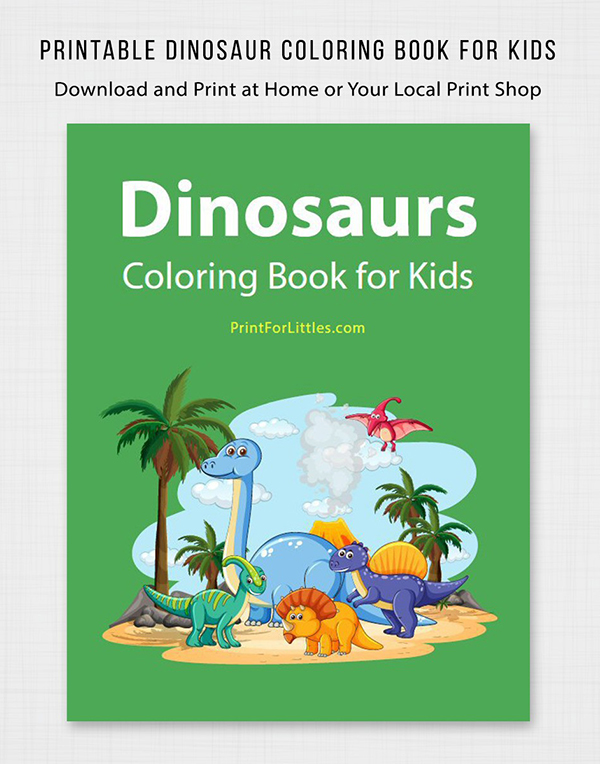 This Dinosaur printable pack comes with 30 fun, beautiful, clean images for children. They will love getting creative while developing their fine motor skills! All they will need is a box of crayons or colored pencils of different colors.