Easter Bunny Word Search Puzzle
Download free printable Easter Bunny Word Search Puzzle PDF to print on letter size paper.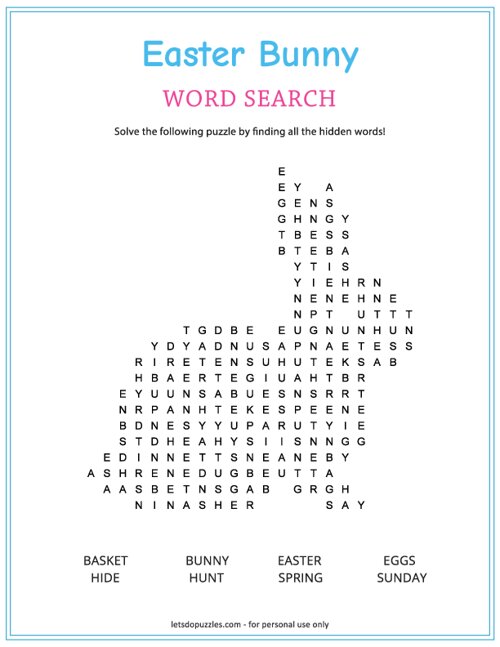 Easter Bunny Word Search Puzzle is perfect for kids of all ages. It's filled with words that are related to the holiday, so it's great for teaching your child new vocabulary and reinforcing what they already know.
You can even use this puzzle as part of an Easter egg hunt by hiding each word somewhere around your home or yard. Then have them find the eggs and see if they can figure out where their next clue is hidden!
Make it more exciting by rewarding them with their favorite toy or candy when they finally complete the whole thing. They deserve it after putting in so much effort on such a challenging activity.
Finished size of this word search puzzle printable is 8.5x11 inch, so prints conveniently on letter size paper. Simply download, print and enjoy. You will be surprised to see their problem solving skills with such puzzles.
Looking for more Easter activities for Kids? Check out this Set of 30 Easter Bingo Game Cards.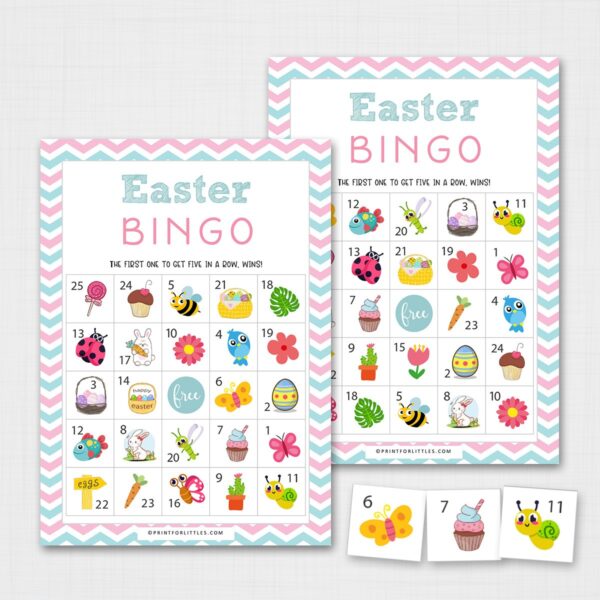 There are two sets of bingo cards in this set of 30 bingo cards - Full Size and Half Size
You can print one per page using Full Size and two per page with Half Size.
Easter Bunny Word Search Puzzle