Winston Churchill Quote Cryptogram
Download free printable Winston Churchill Quote Cryptogram PDF to print on letter size paper.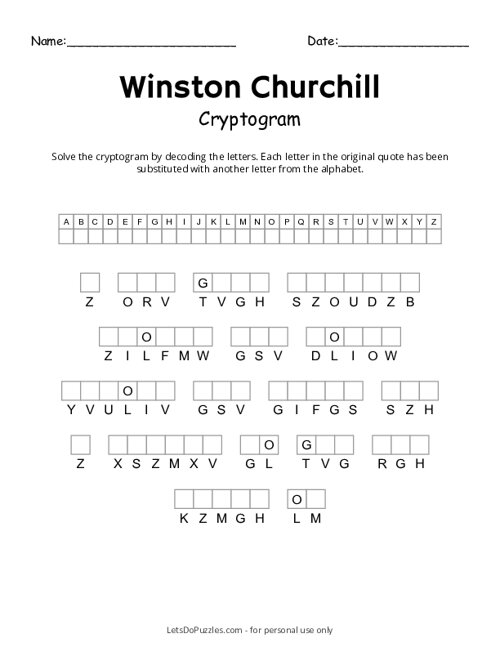 Engage your kids and stretch their minds with this Winston Churchill Quote Cryptogram free printable. Encouraging children to learn from one of history's most influential figures is a great way to help them understand the importance of perseverance and courage.
The activity allows kids to decipher quote clues provided by Churchill himself, giving them an exciting challenge while learning something new. Children will have hours of entertainment with the rewarding feeling of success when they decode each riddle. Download and print!
Encrypted text:
A lie gets halfway around the world before the truth has a chance to get its pants on.
Winston Churchill Quote Cryptogram