Memorial Day Word Scramble
Download free printable Memorial Day Word Scramble PDF to print on letter size paper.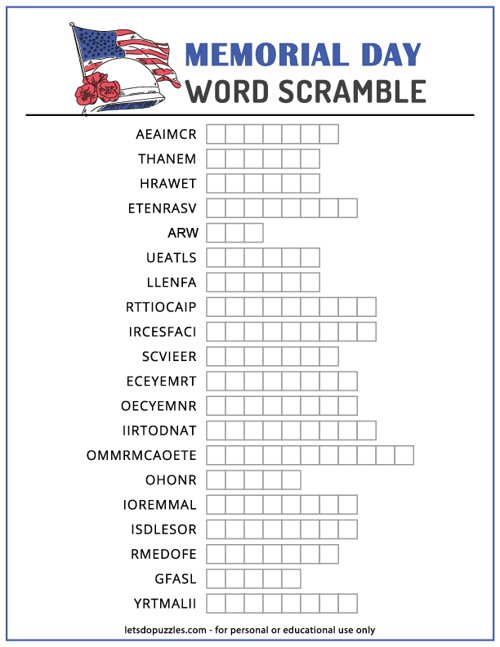 Memorial Day is a time for remembrance and reflection. Memorial Day Word Scramble is a fun and educational activity for kids to help them understand the meaning behind this important day.
This printable sheet contains a variety of scrambled words related to the holiday, challenging kids to use their critical thinking skills to unscramble them.
Parents and educators can download and print this sheet, making it easy to access and distribute. It comes with an answer key, allowing kids to check their work and learn more about the significance of Memorial Day.
Memorial Day Word Scramble