Martin Luther King Jr. Word Search
Download free printable Martin Luther King Jr. Word Search PDF to print on letter size paper.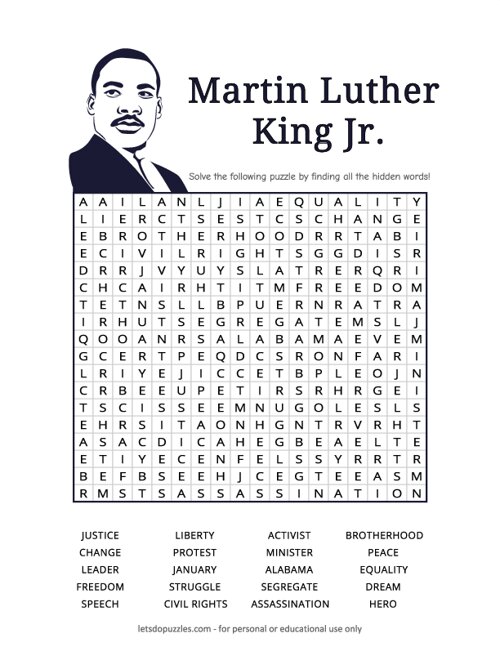 As parents and educators, you know how important it is to recognize the iconic figures in our history. Dr. Martin Luther King Jr's teachings are something that transcends generations and provides us with a jumping off point for discussions about civility, freedom, justice, kindness, and so much more.
To help bring his words of wisdom into your homes or classrooms this year (or any year), we have created an exciting free printable word search themed around this influential civil rights leader! Make sure to download and print your copy.
Martin Luther King Jr. Word Search Puzzle Words List:
Justice, Change, Leader, Freedom, Speech, Liberty, Protest, January, Struggle, Civil Rights, Activist, Minister, Alabama, Segregate, Assassination, Brotherhood, Peace, Equality, Dream, Hero
Martin Luther King Jr. Word Search