Black History Month Word Search
Download free printable Black History Month Word Search PDF to print on letter size paper.
Celebrate the accomplishments of some of the most influential African Americans with this free word search puzzle, perfect for kids and adults. Fun for classrooms, homeschoolers, or any student curious about African American figures who made history.
The puzzle includes a list of 20 people whose remarkable stories you will surely remember. Read up on each person, then test your knowledge with a brain-teasing challenge. Download and print this satisfying educational puzzle today to honor these incredible people!
Looking for black history month activities for kids? Make sure to download and print this premium Black History Month Bingo.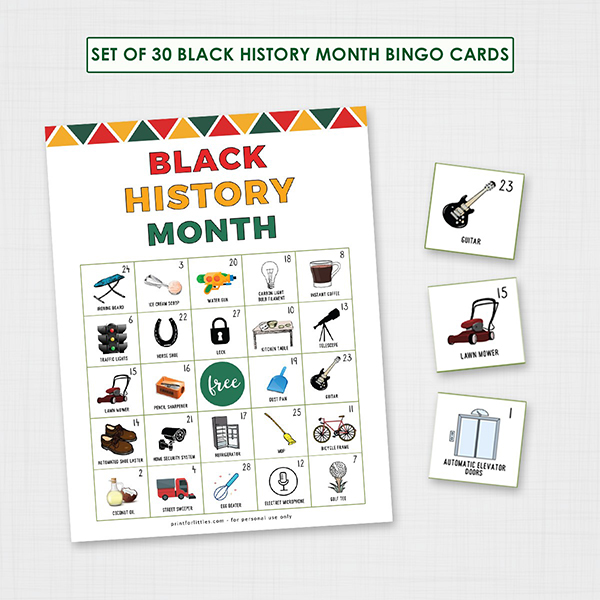 This game comes in two sizes - half size and full size. It is recommended to print these on thick card stock paper for durability.