St. Patrick's Day Memory Games
Download free printable St. Patrick's Day Memory Games PDF to print on letter size paper.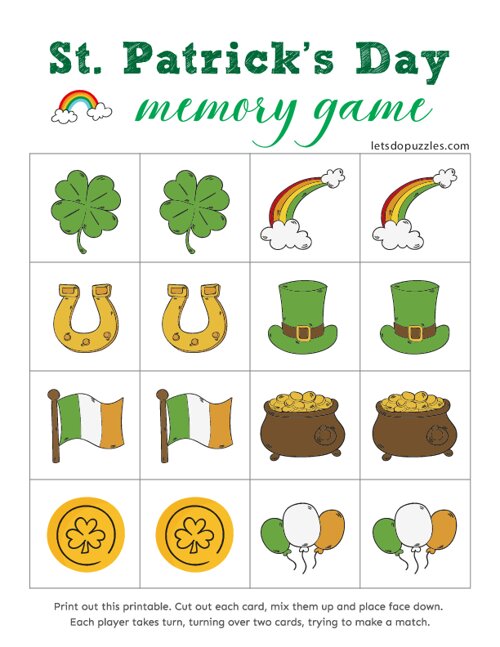 St. Patrick's Day Memory games for Kids are an engaging and educational way for children to learn about Irish culture while having fun. It will keep them entertained all day long, without them realizing the educational aspect of these games.
These games feature some of the popular images associated with St Patrick's Day that they get to match with similar image. They can play this game by themselves or with friends. They are sure to have a blast either way!
If you want your child to be able to enjoy their holiday without getting bored at any point in the day, make sure to download these free printable memory games.
Print two copies of this printable memory game, and have the kids match each shape with the corresponding images. They learn about different elements associated with St. Patrick's Day. Finished size of this printable is 8.5x11 inch, so prints conveniently on letter size paper.
St. Patrick's Day Memory Games