Fruits and Veggies Memory Games
Download free printable Fruits and Veggies Memory Games PDF to print on letter size paper.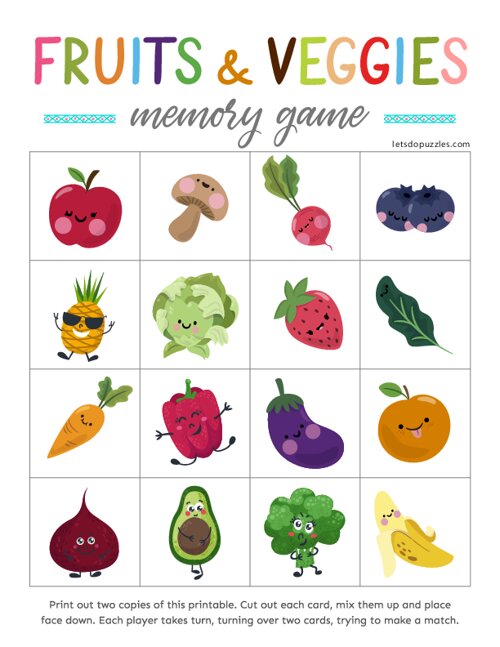 Get kids interested in eating fruits and veggies with these colorful Fruits and Veggies Memory game puzzles.
Kids learn and have tons of fun with this match the fruits and veggies memory game. Perfect for kindergarten and preschool students, these memory games are fun and help develop their concentration and thinking skills.
You can talk about healthy eating while playing, and tell the kids about all the benefits of eating fruits and vegetables.
Print a copy or two of this printable memory game, and have the kids match each fruit and veggie with the corresponding fruit and veggie. Finished size of this printable is 8.5x11 inch, so prints conveniently on letter size paper.
Fruits and Veggies Memory Games